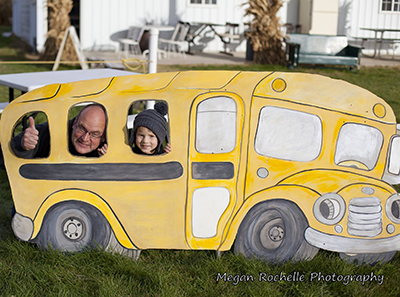 School Programming
Children, teachers and chaperones will:
Enjoy a wagon ride through a 10 acre pumpkin patch. (Weather & ground conditions permitting.)
Pick a pie pumpkin from the pumpkin field. Chaperones may choose to pick a pie pumpkin and pay for theirs in the barn when the wagon returns. (Chaperones do not receive a pie pumpkin with their admission-they are receiving a discount off the regular admission price.)
Learn from an age appropriate presentation about growing pumpkins.
Free time will allow children to see the glass bee hive, the chick incubator, the chick brooder, milk the cow, jump on the Jumping Pillow, swim in the corn pool, visit with the barn yard animals and much more.
Take Home
Each child will take home a pie pumpkin. Chaperones may pick a pumpkin and pay for it in the Big Barn after the ride through the pumpkin patch.
Each child will receive a coupon for 'one child free entry' at a future visit to the farm.
Knowledge of how pumpkins grow and history of farming.
Lots of fun memories found only at Uncle Bill's Farm.
Times
Tour times are 9:30 AM, 11:00 AM, and 1:00 PM.
Food
You may bring your lunches or snacks. We also have a full concession stand which has hot and cold drinks, hot dogs, popcorn, nachos, cookies, pumpkin pie, chips and more.
Price
September tours are $6 per student and per chaperone and October tours are $7.00 per student and per chaperone. A chaperone is any adult accompanying the group. Chaperone admission price does not include a pie pumpkin; chaperones are receiving a discounted admission and may purchase a pumpkin after the wagon ride. We can accommodate any number of chaperones. We would like to know about how many chaperones are expected to come so that we can be prepared for the entire group.
Important Information For Teacher & Parents:
Each child must arrive at the farm wearing a self adhesive name tag. The name tags will be put on each child's pumpkin after the ride to the field to ensure each child gets home with the pumpkin that he or she picked. We would like to encourage you to send your child with farm suitable clothing; by farm clothing we mean weather appropriate clothing that won't matter if it gets soiled or torn. Boots, gloves and hats are often forgotten at home.
Other school notes
Weather
There are no weather related refunds. In case of inclement weather teachers may cancel or reschedule the trip without any obligation.
Cancellations
If necessary to cancel we appreciate your cooperation in giving us as much notice as possible, so that we may fill your scheduled time with those on the waiting list.
If you do not call to cancel you will be billed for the number of students you booked to come.
Late Arrivals
Because school tours are normally fully booked, if a school arrives more than ten minutes late, the Barn Loft Presentation will be omitted from the tour. Depending on the day's schedule, Wagon Rides may be omitted from tours that are more than thirty minutes late for their reservation.
Early Arrivals
Out of courtesy for other groups touring the farm, we are unable to check your tour group in any earlier than ten minutes prior to your scheduled reservation. You are always welcome to stay as long as you like but we must adhere to your scheduled starting time.
Reservations or Information
For questions or to book a tour reservation, please email: unclebillsfarm@hotmail.com
Directions
1.5 miles north of Interstate 80 (Grinnell Exit #182) on Highway 146, then 1/2 mile west on 400th Ave.
We look forward to fall when we renew our friendships and make new ones as we all work together to provide educational and special trips for children.