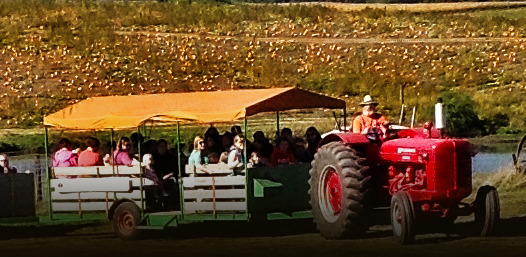 Weekdays:
Monday through Friday
10:00 a.m. – 6:00 p.m.
Admission $9.00 Ages 3 and up
Weekends:
Saturday 10:00 am – 6:00pm
Sunday 11:00 am – 6:00pm
Admission $12.00 Ages 3 and up
Weather and ground conditions permitting, wagon rides to the field are included in admission until 5:30 p.m.
You may purchase a pumpkin after picking it from the field or from the racks near the barn. Pumpkins are sold by the pound.
.
Group discount
Groups of 30 or more will receive a $1.00 discount off of the regular admission price.
For groups interested in additional options or for special events please call for details and a quote.